Music Review: Kutless, "Believer"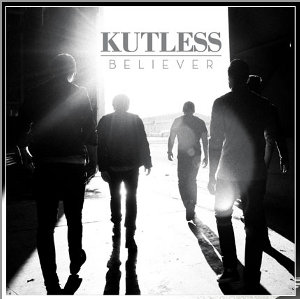 By Glenn McCarty, Crosswalk.com Contributing Writer
Seven albums in, Oregon rockers Kutless have scrubbed their chart-topping sound to a veteran shine. A group that ranges comfortably from radio-friendly ballads and worship anthems to rock snarl, its latest, Believer, is an earnest, heartfelt collection that continues Kutless' string of winners.
Despite its rock beginnings, Kutless is now firmly in the radio-friendly AC crowd, using its meatier guitar riffs more for emphasis than as the primary building blocks of its sound. Think an edgier Casting Crowns. There are plenty of powerful anthems scattered throughout Believer. "Carry On" is a big, anthemic rock number with the rough edges filed down. "Even If" is a solid vertical worship-type ballad with a nice sentiment behind itâ ""You are good, even if the healing doesn't come." It's concise without becoming trite. "Hero" is another in this vein, exhorting listeners, "You could be a hero, you could be the change in this world, rise above the normal, don't have to be afraid anymore."
There's an admirable amount of diversity on Believer, even if it's contained within a relatively safe framework. Kutless doesn't take many risks on Believer, but plays marvelously to its strengths: power chords, soaring vocals, and impeccable timing. The band is mostly asked to back lead singer Jon Micah Sumrall with meaty major-chord riffs and punch up his emotional delivery. But it does this well, relying on a solid sense of timing and listen-twice hooks to wring the most of these songs. "Identity" takes a pop approach with a soaring, yearning hook, while "Need" plugs in for a straight-ahead rocker, before the band shifts back into power ballad territory with "Come Back Home."
These are universally-phrased lyrics penned for wide resonance. By now, Kutless has proved it's got the goods to deliver on such an approach, especially when the album ends on such a lovely note. Lead single "Carry Me to the Cross" is everything fans have come to adore about Kutless: a personal, heartfelt declaration of faith and weakness wrapped in a powerful pop package. Sumrall's voice soars on the impassioned chorus: "Hallelujah, you carry me every day, you carry me all the way."
---
Page Source (url): http://www.crosswalk.com/culture/music/reviews/kutless-plays-it-safe-on-i-believer-i.html